Lhasa Apso
This page is best viewed in wide screen, Firefox and Google
Mousquetaire born August 23, 2012
Free Patella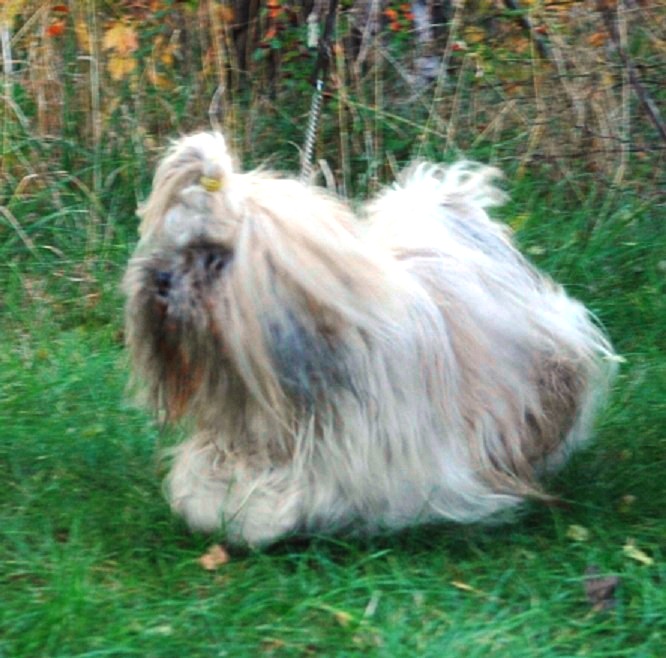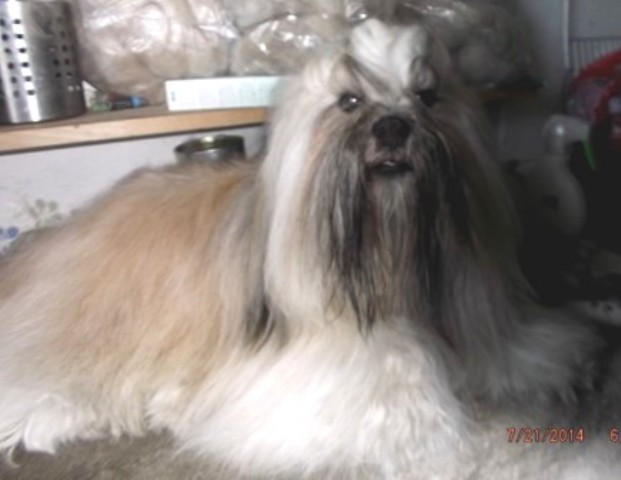 Jonte´s till now two enters
"Three year old. Overall masculine. Head with excellent expression. Excellent neck and topline.

Well constructed body. Good angulations, big coat of excellent quality. Moving well. Good temperament"

Jonte did enter 4 1/2 months old, judge Hans Almgren

BOB

"good balanced, male with elegant head, powerful jaws and excellent bite. well-marked

chin, good length of nose, elegant scull, good neck, level top-line, lovely hindquarter, good high of tail carriage,

excellent coat structure, moving relatively to his age, nice temperament"

*

" Bra balans, hane med elegant huvud, rejäla käkar o. utmärkt bett, välmarkerad haka,

bra längd på norparti, elegant skalle , bra nacke, level top-line, härligt bakställ, bra höjd

på svansen, utmärkt pälsstruktur, rör sig förhållandeis för sin ålder, trevligt temperament."